Management Team
The success of our group can be directly attributed to the high quality of leadership and the strength of our management team. Our goal is to ensure the continued success of our financial representatives by providing the proper guidance and support to help them experience both personal and professional growth.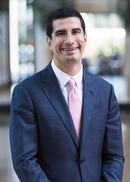 Managing Director
Office 310-903-5055
Juan Baron started his career with Northwestern Mutual as a financial representative in 2005, while in college at the University of North Carolina in Chapel Hill. Throughout his career, he has consistently set the standard for excellence, as evidenced by his numerous company awards. Upon his graduation from UNC in 2008 at the age of 21, he relocated his practice to Los Angeles.
Juan is passionate about continuing education and professional development. He holds his Series 7, 9, 10, 26, 63, and 66 FINRA registrations, and is licensed to practice in 29 states. He holds the CFP, CLU, and ChFC professional designations, and has been a Million Dollar Round Table (MDRT) qualifier every year since 2009, placing him in the top 1% of the world's best financial services professionals.
Juan is also passionate about leadership. He served as co-College Unit Director for the last two years of his college career in Chapel Hill, NC, and upon moving to Los Angeles he became the College Unit Director for Northwestern Mutual's downtown LA office. In 2009, Juan was appointed as Field Director for the downtown LA office, and in 2012, he became the Managing Director for Northwestern Mutual-West Los Angeles. Northwestern Mutual-West Los Angeles has been named one of the "Best Places to Work" by the Los Angeles Business Journal every year since 2016.
Juan specializes in working with intelligent, responsible, and successful professionals and business owners. His greatest professional successes can be measured by the impact he has had and continues to have on his clients' lives and financial affairs as well as those of the financial advisors in his office. He is a sought after speaker both industrywide and to physician groups nationwide on the subject of financial planning.
Juan is proud to serve on the Board of Managers for the Westside Family YMCA, is a member of the Beverly Hills chapter of Young Presidents' Organization (YPO), the world's premier peer network of chief executives and business leaders, and a member of the Jonathan Club. Juan and his wife Rebecca reside in Malibu with their daughters Gabriella and Caroline, as well as their German Shepherd Bakko, and are parishioners at Our Lady of Malibu Catholic Church, where Juan is proud to serve on the Finance Committee.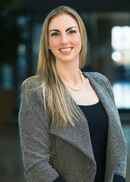 Jenna Murphy, J.D.
Chief Operations Officer
jenna.murphy@nm.com
Office 310-903-5089
Jenna K. Murphy serves as the Chief Operating Officer for the West Los Angeles office. In this role, she is responsible for implementing the short- and long-term vision of the firm by working closely with the firm's Executive Leadership Team.  Jenna plays an instrumental role in the ongoing growth and development of the firm's financial advisors and associates. In addition, she oversees office operations, coordinates community and philanthropic outreach for the firm, and fosters the company's collaborative, supportive, and values-based culture. Prior to joining Northwestern Mutual, Jenna was an attorney in private litigation practice.
Jenna received her B.A. from the University of California, Los Angeles with a major in Political Science and minor in French, graduating summa cum laude and from the university's College Honors program. She thereafter obtained her J.D. from the University of California, Los Angeles, where she served as the Vice President of Internal Affairs for the UCLA Moot Court Honors Board. Jenna is admitted to practice law in the state of California.
Outside of her career, Jenna enjoys practicing yoga and spending time with her husband, Brian. Jenna and Brian currently reside in Burbank, where Brian works for the Marvel creative team. The couple enjoys spending time with their families, watching movies, and of course, going to Disneyland.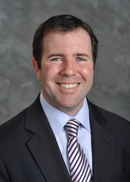 Field Director
Office 310-903-5062
Brad L. Bertner serves as a Financial Advisor and Field Director for the West Los Angeles office of Northwestern Mutual. In these dual roles, Brad continues to work with clients on their holistic planning to provide investment- and insurance-based solutions to fulfill their goals. He also provides his clients with the guidance of trusted advisors within his network, should they require introductions to Certified Public Accountants, estate planning attorneys, or other professionals in the greater Los Angeles area. Additionally, Brad is responsible for overseeing the development of new representatives as they build their practices. As part of the Executive Leadership Team, Brad provides guidance and insight that is vital to the overall growth of the firm.
Prior to joining Northwestern Mutual, Brad spent a decade in the television industry. He graduated from Syracuse University and currently lives in Sherman Oaks with his wife, Melissa, and their two children.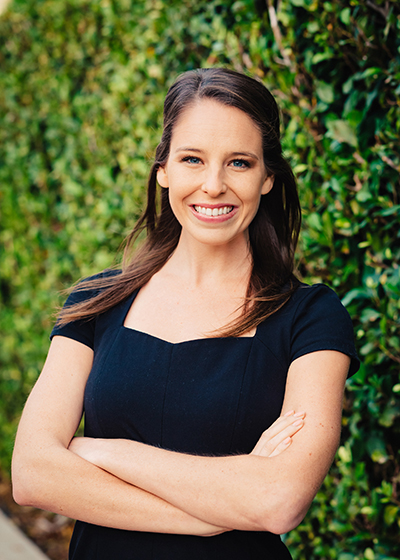 Field Director
Office 310-903-5095
My Networks:
Jessica joined Northwestern Mutual – West Los Angeles as a Financial Advisor in 2014, and currently serves in a leadership role as a Field Director.  She specializes in working with Divison I collegiate coaches, sales professionals, physicians, attorneys, millennials, and business owners. Her greatest professional achievements can be measured by the impact she has on her clients' lives and financial security. Jessica holds her Series 6 and 63 FINRA registrations, in addition to holding her CLTC and CLU® professional designations. In 2016, Jessica was recognized as the number one ranked advisor as compared to her peers in the Western Region of the United States.
Jessica received her B.A. from St. Mary's College of California with a major in Communication and minor in Kinesiology, graduating cum laude.  She was a member of the Division I women's soccer team all four years, and it was at SMC where she met her husband, Anthony, who was a three-year starter on the St. Mary's baseball team, before going on to play for the Oakland Athletics organization for seven seasons.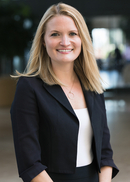 Kelsey G Gallagher
Director of Recruitment
kelsey.gallagher@nm.com
Office 310-903-5094
Kelsey Gallagher serves as the Director of Recruitment in the West Los Angeles office.  She leads all recruiting initiatives for the firm to attract and retain talent from a variety of industries.  As a member of the Executive Leadership Team, Kelsey works alongside our financial advisors to identify and selectively source the right individuals to join one of the top-ranked Northwestern Mutual offices in the country.
A Los Angeles native, Kelsey graduated from the University of Connecticut where she obtained her B.S. in Business Administration with a concentration in International Business and a minor in Spanish.  Following graduation, she spent several years working in the Boston tech industry in HR, recruiting, and operations.  Kelsey moved back to LA in 2014 and continued her HR and recruiting career in the entertainment industry before joining the NM-WLA team in December 2016.
Outside of work, Kelsey enjoys staying active and leading a healthy lifestyle to balance her passion for baking.  She is an avid Dodgers, Patriots, and UConn Huskies fan and attends as many games as she can each season.  Kelsey values time on the weekends with her friends, family, and dog Henry, and makes sure to find time to travel and explore different parts of the world.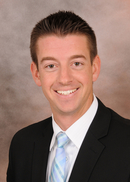 Scott R. Cohen
Associate Wealth Management Advisor
scott.cohen@nm.com
Office 310-903-5056
Scott Cohen joined Northwestern Mutual – West Los Angeles in August 2013 to manage the investment operations of Juan Baron's wealth management practice.  In this capacity, Scott helps to oversee Juan's client accounts and provides assistance in all facets of their investments.  Prior to joining the Baron practice, Scott was a Private Client Advisor with J.P. Morgan Securities, LLC.  Scott holds his Series 7 and 66 securities licenses, his California Life and Health Insurance license, and the CFP® professional designation.
Scott received his B.A. from the University of California at Santa Barbara where he majored in Business Economics.  He was also a Scholar Athlete as a member of the Gaucho baseball team. 
Outside of the office, Scott loves being active.  He recently completed his first Ironman triathlon and enjoys playing in various softball leagues.   He is a huge Dodgers and Lakers fan.  Scott is also very passionate about volunteering, especially for his favorite charity, Camp Ronald McDonald for Good Times, which provides a summer camp and various events for children with childhood cancer.  Scott is a lifetime resident of Los Angeles and currently resides in Brentwood, CA.
Chau Le, CLU®, ChFC®, CLTC®, MBA

chau.le@nm.com
Office 213-243-7000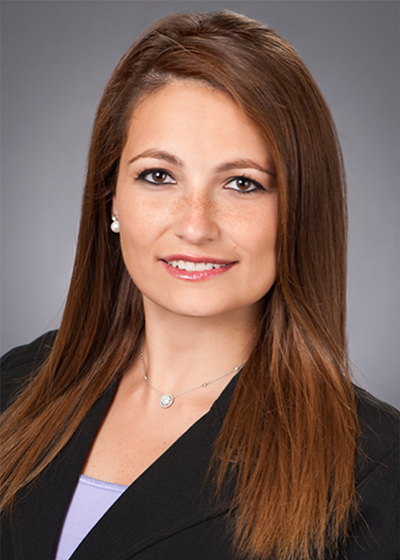 Jessica Ormandy

jessica.ormandy@nm.com
Office 213-243-7000
My Networks: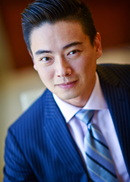 Fred Y Chang

fred.chang@nm.com
Office 213-243-7178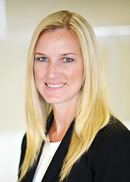 Sadie M Dumbleton

sadie.dumbleton@nm.com
Office 213-243-7149